Leanne Loombe
Riot Games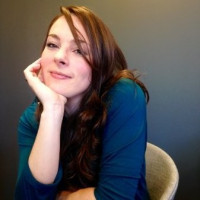 Leanne always knew she wanted to make games and officially started her career 14 years ago in the UK working on titles such as Scrabble, Risk Factions and Magic the Gathering. She then joined Electronic Arts as Senior Producer where she married her love for cars and games by heading up multiple Need for Speed titles including leading the transition to a community run live service. She is now the Head of Riot Labs at Riot Games in Los Angeles, where she is focused on enhancing the League of Legends IP and giving players more exciting things to experience.
Leanne Loombe is speaking at the following session/s
The Big Why: How to Present Ideas and Get Buy In
Thursday 11th July:
14.00 - 14.45
:
Room 4
Every great game starts with a pitch. Explaining ideas and crafting great pitches is hard and getting people bought into your idea is even harder. There is no perfect answer, but there are some processes and frameworks that have been proven to get your audience bought into your idea. In this session Leanne will discuss her approach to crafting pitches, which she has used on big franchises such as Need for Speed and League of Legends. This talk will cover how important the "why" is, top tips on crafting a pitch and how you can take your audience through a strong player journey which supports your idea and sets you apart from others.