Laura Dodds
The Chinese Room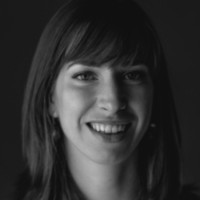 Before joining The Chinese Room, Laura was Head of Art at Dream Reality Interactive, an AR/VR games studio based in West London. Recent studio releases include Orbu, Hold The World and Arca's Path. She enjoys participating in game jams and working as an indie developer and designer on smaller projects that have gone on to be showcased at EGX, Develop, PC Gamer Weekender, Rezzed and FMX. Laura was shortlisted for MCV's The Rising Star of The Year Award, DevelopHer's Game Development Award and is a NFTS graduate.
Laura Dodds is speaking at the following session/s
Art Pipelines in Hold The World
Tuesday 9th July:
11.00 - 11.45
:
Room 5
This session will take attendees through how the art of Hold The World was created and developed. The focus is on three core strands; volumetric video capture, photogrammetry environments and scanned objects. The session will cover several key findings that arose from working with and combining these different technologies in engine. This includes how various lighting techniques and colour grading methods were employed to ensure that assets with highly varying properties and produced from disparate sources were implemented in Unity to cohere into a believable scene. Another challenge was the variety of scan types including LIDAR and CT, and the levels of fidelity required by scientific record scans compared to game assets. The talk will be packed full of informative and entertaining visual aids including a video of Attenborough meeting himself in VR as well as behind the scenes images revealing how 'Hope' the 4.5 tonne blue whale skeleton and other amazing specimens were brought to life in VR. This session will also cover how we ensured assets were mobile friendly including using the raw materials for use in volumetric video capture to create stereoscopic videos. The session will be of interest to attendees who want to have an inside scoop into working with volumetric video capture which is still an emerging technology not easily accessible to all. Develop attendees will also benefit from our key learnings on how we created a visually high end product within strict performance guidelines for tethered and mobile VR.
An understanding of the pipelines employed to achieve a realistic, educational VR experience with high fidelity representations of real life people, environments and objects.
Key learnings for any developer from any discipline in terms of what look out for and what to avoid when working on a VR project such as this.
For those interested in more detail there will also be concrete tips and tricks that can be put into practice when working with volumetric video capture, photogrammetry and scanned objects.