Kevin Agwaze
Game Workers Unite UK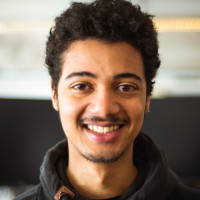 Kevin Agwaze is a AAA gameplay programmer and labour organizer. As the treasurer of the Game Workers Unite UK union and a Women in Games ambassador, he seeks to improve working conditions and inclusivity across the industry.
Kevin Agwaze is speaking at the following session/s
Let's Talk Union 101 With Game Workers Unite UK
It has been more than a year since the foundation of Game Workers Unite UK, Britain's first unions of game developers. Join them in discussing how unions can help people who are facing issues at work, how they operate and what your rights as workers are. You can discuss your experiences, questions, and concerns regarding the unionisation of the industry with the people at the forefront of labour organizing.
Takeaway:
Understand how unions functions and how they can help workers.
Learn about the structure and historie of Game Workers Unite UK & the IWGB.
Learn the basics of Labour Law and what avenues are available to you when you face issues at work.