Jonny Hopper
Glowmade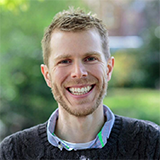 Jonny is the CEO and Co-Founder of Glowmade, a small, scruffy independent studio in Guildford. He started out as a programmer on Lionhead's The Movies, before helping build Media Molecule's LittleBigPlanets 1 & 2. Then he founded the shortlived Ambient Studios, where he learned a lot about what not to do. Jonny returned to Lionhead to be a project lead in its Incubation studio, and got to work on loads of brilliant games and ideas that live in on a Microsoft vault somewhere. He now wears a number of different hats at Glowmade including Technical Director, business… chap, and resident dog whisperer.
Jonny Hopper is speaking at the following session/s
Not Dead Yet: Running a Small Studio on Financial Fumes
Thursday 11th July:
12.15 - 13.00
:
Room 1
People with money like to say that "Cash is king". When the cash runs out the business dies, unless you expect it to happen and have a plan to deal with it. Jonny Hopper will discuss specific challenges that Glowmade faced and present insights into running - and keeping running - a small business where cash is in short supply. But the reality is cash isn't always king. The choices you make when you're small and skint have ramifications that extend far beyond the lean times. The flailing pound doesn't trump the people you have in your employ, and as a leader you are responsible not only for setting the tone, but building and keeping the team throughout. We will be looking at the importance of building culture and community in the present, and how to use them in your planning for the future.
How to get money when you have none
What compromises will you (can you) make in this situation? Where are your red lines?
Culture matters: And it matters, even more, when you're skint. How do you stay true to your company culture?