Jon Newman
Creative Assembly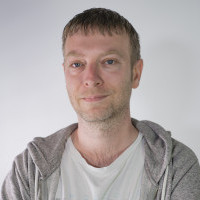 Jon Newman is a Principal Sound Designer at Creative Assembly with 10+ years of experience in Audio and Technical Sound Design. Prior to joining CA and focusing on the award-winning Total War: Warhammer franchise, Jon worked on a variety of game genres including RPGs, Racing, Rhythm Action, VR and FPS titles.
Jon Newman is speaking at the following session/s
Total War: Managing Complexity in Game Audio
Thursday 11th July:
10.00 - 11.00
:
Room 6
How do you go from hearing two soldiers in combat to two thousand, all within a quick scroll of the mouse wheel? Creative Assembly's Total War Sound Designers will outline the systems and design strategies employed to tackle the unique challenges of creating sound for real-time strategy battles on a massive scale. Accounting for close-up detail with hundreds of different soldier and weapon types, war machines, creatures and magic spells, while at the same time ensuring a coherent and compelling soundscape for wide strategic perspectives, and everything in between. You'll hear about how we create crowd and foley sounds that scale, and about our efforts to achieve clarity and readability in the mix, and to provide focus according to gameplay context.