John Griffiths
Evidential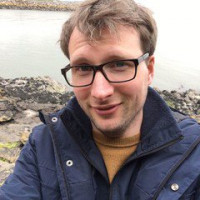 John Griffiths is an experienced Environment Artist with over eight years combined experience in both the games and animated film industries. As a proactive member of the game development community, John demonstrates new workflows and techniques in his regular creative streams to others wanting to further their learning in the field. He has also given a variety of talks at Colleges, Universities and conferences to inform and inspire others to take up a career in game development.
John Griffiths is speaking at the following session/s
Using VR to Train the Next Generation of Emergency Services
Thursday 11th July:
16.00 - 16.45
:
Room 4
Training is an expensive business and is especially so for those in frontline emergency services. Because of the nature of their work, training in the real-world is essential but can become very costly, time consuming and with a varying level of quality. So what can we do as game developers to keep the quality of training high but the cost low? The answer: Virtual Reality. Over the course of 12 months we have created a Virtual Reality training platform for different emergency services. It allows individuals to train in several service roles (Police, Forensic, Fire) and to current training curriculum levels using tools that are common in game development. This presentation will use the project as a case study to explain how we adopted emerging technology, built our scenarios and tested them to compliment current training methods.
Adopting emerging technologies
Building scenarios
Increasing believability