Joe Brammer
Bulkhead Interactive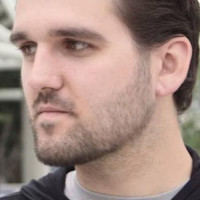 Founder and CEO of Bulkhead Interactive, 26-year-old Joe Brammer led the studio as it has made its name with first-person puzzler The Turing Test and throwback classic first-person-shooter Battalion 1944. Starting Bulkhead Interactive after graduating from university, Joe has gone on to win various young industry awards from the likes of Forbes, GamesIndustry.Biz, and Develop Magazine's 30 Under 30 Awards. Joe still actively works as a designer on Bulkhead's growing library.
Joe Brammer is speaking at the following session/s
The Battle Begins: A Post-Mortem on the Launch of WWII Shooter Battalion 1944
Tuesday 9th July:
15.00 - 15.45
:
Room 4
Casting a critical eye on the recent launch of Bulkhead's popular WWII shooter Battalion 1944, CEO Joe Brammer will go through the peaks and pitfalls of launching an anticipated game on Steam in 2019. Joe will detail what both he and his studio have learned from their experience exiting a successful run in Early Access through to the full-on launch of the game, complete with tips on how best to deal with an eager community keep to have an input on proceedings - for better or worse – as well as advice on managing expectations after years of build up.
How to build and then manage an enthusiastic community eager to have their views heard
How to transition from Early Access to full release in the most streamlined and effective way
What to do if and/or when both of the above go wrong