Dr Jo Twist
Ukie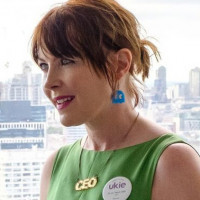 CEO of Ukie, BAFTA Games Chair, British Screen Advisory Council Deputy Chair, Creative Industries Council member
Dr Jo Twist is speaking at the following session/s
Help! Games Under Attack!
Thursday 11th July:
11.15 - 12.00
:
Room 2
It's been a hell of an 18 months and I think it is time the community perhaps had a bit of a session to contextualise the World Health Organisation 'gaming disorder', loot boxes, the blurring of lines between games and gambling, Brexit, and what the hell is next. There is a lot if uncertainty, but a lot of mis-reporting of what is actually going on, and what the potential future looks like for games, for our industry, for us as creators, innovators and businesses.
Businesses and creators of all kinds will be armed with myth busting truths, will have some ideas as to what they need to look out for, and come away comforted that It's All OK and this is just our cultural birthing pains.