Jim Purbrick
Facebook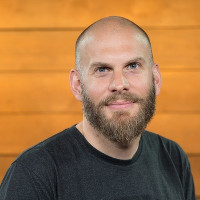 Dr Jim Purbrick has a wealth of experience building world class software and engineering teams including the MASSIVE-3 virtual environment system; Prix Ars Electronica-winning mixed-reality games with IGDA award winners, Blast Theory; networking and load balancing technology and scripting engines for Warhammer Online and Second Life and the CREST API used to connect EVE Online with the PS3 console game Dust 514. Jim set up Linden Lab's Brighton studio, helped grow Facebook London from a handful of engineers and is now working on social VR experiences while helping to grow the AR/VR team at Facebook London.
Jim Purbrick is speaking at the following session/s
Building Safety in to Immersive Worlds
Wednesday 10th July:
17.00 - 17.45
:
Room 5
Networked games provide people with entirely new worlds full of wonder, possibility and adventure where new friendships can be formed irrespective of real world geography, but they can also feel scary if the right tools are not provided to help people manage their encounters with strangers. This talk will cover the challenges inherent in keeping people safe in networked virtual worlds and some of the tools and best practices for designing safety in to networked immersive environments with a particular focus on our experience building and running Oculus Venues.
The challenges inherent in building networked immersive communities
The best practices for building safe, welcoming communities
The tools that need to be provided for people to manage their online interactions