James Binns
Network N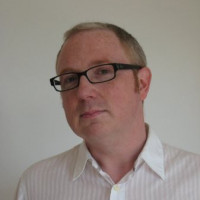 James Binns is a games media veteran with over 25 years experience in publishing. He is CEO and co-founder of Network N, and independent games media business with 70 employees that publishes 11 content brands, runs a 100 site ad network and supplies agency services.
James Binns is speaking at the following session/s
The Long Game
Thursday 11th July:
16.00 - 16.45
:
Room 1
Once your masterpiece ships the real work begins. How can you deliver new players, support your existing community make new content and speak with one voice to multiple audiences. How do you show your game to be a living, breathing entity on a minimum viable audience and build a roadmap for growth. James Binns, CEO of games media business Network N on the very real challenges facing developers and publishers, after their games ship. With unique data and actionable insights, the presentation features 16 concrete steps to take, mysteriously all of which start with the letter 'C'.