Jack Attridge
Flavourworks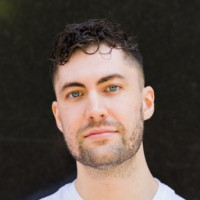 After a history in audio design, filmmaking, and games design, Jack co-founded Flavourworks with the goal of merging the worlds of film and games like never before. The studio's first title 'ERICA' is being published by Sony Interactive Entertainment for PS4 in 2019.
Jack Attridge is speaking at the following session/s
Beyond Bandersnatch - Designing for Interactive Narrative and Live Action
Wednesday 10th July:
11.00 - 11.45
Flavourworks has spent the past few years working out how to merge the worlds of film and video games (a growing trend in 2019). We found that designing for live action is a whole other world than designing for traditional 3D games. We found there were many opportunities by using film language and live action performances, but simultaneously had to throw away a lot of the design trends we were accustomed to. We had to pioneer whole new ways to make game mechanics and interaction out of live action vide, and worked with our coders to built an editor to help with designing alongside writers in advance of the filming process. We came up with techniques to allow players to touch the world of the film in tactile ways for both consoles and touch screen. We hope it will inspire other designers to make cross-media breakthroughs.
We will share our solutions to finding meaningful gameplay using Live Action aesthetics
The surprising differences between traditional 3D/2D design vs Live Action design
General experiences in tackling narrative design and the process of collaboration