Ian Masters
Flick Games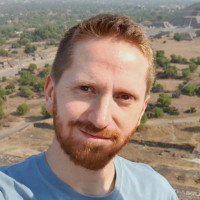 Ian Masters (he/him) has founded 4 games companies, most recently to launch his new game "Flick Solitaire" a loving update to the classic game. He began his career 22 years ago coding PlayStation racing games and FIFA, but in 2003 he fell in love with "mobile" creating the BAFTA nominated puzzle game "Super Yum Yum". That provided the chance to work with Sega on Sonic Hedgehog, Sony on LocoRoco and Namco on The X-Factor. Experienced in teaching at universities, Ian is now working with the next generation of game developers (ages 8+) with his students having reached the finals of the BAFTA Young Game Designer nine times. In 2019 he co-founded "Out Making Games", an organisation for UK based LGTBQ+ games professionals.
Ian Masters is speaking at the following session/s
LGBTQ+ Roundtable
An open and welcoming forum for LGBTQ+ games professionals and students to have frank conversations about the challenges they face. Let's celebrate the wins we've made over the last year and work together towards improving outcomes for the future.
Takeaway:
We will be leveraging the experiences of the attendees to build takeaways such as... .
An understanding of the concerns of LGBTQ+ individuals working in the games industry Techniques shared from first hand experiences of celebrating diversity in workplaces
Tips and tricks for pushing for better in game representation from within the industry
Building a sense of community and optimism for the future!