Ian Hamilton
Independent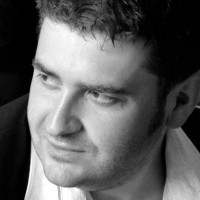 Ian has a 13 year background in game accessibility, initially across a wide range of products at the BBC, including making games accessible for preschool children with profound motor and cognitive impairment. He now works independently throughout the wider industry, collaborating with developers, publishers, manufacturers, academia and industry bodies. Pursuing avenues to raise the profile and understanding of accessibility across the industry, such as consulting directly on individual games and features, speaking, teaching, training, organising awareness raising events, leading work on internal and industry best practices, and advising on strategy and and government funding processes.
Ian Hamilton is speaking at the following session/s
Accessibility on a Shoestring
Accessibility for disabled gamers isn't something that any dev can afford to ignore in 2020, but as a small indie it can feel hard to justify. Nobody wants to exclude players, but how do you justify working on accessibility when you're self-funding a small indie title? Yet people do. The industry leaders in the field of accessibility are solo indies. So how is this possible? This talk will show how you can be one of them, with ways to avoid missing out on players without breaking the bank. What kind of features you should prioritise and why, tools to help with the heavy lifting - in general, ways to optimise how to minimise cost as time while ensuring as many people will be able to enjoy your game.
Takeaway:
Why accessibility matters to small companies
Accessibility considerations that take little or no time, money & expertise
Third party tools to do some of the work for you
How to engage with the community without a user research team - Time saving workflow considerations