Ian Griffiths
Hutch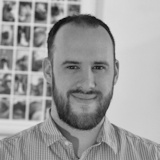 Ian has been working in f2p for more than 10 years for Hutch, Lionhead, EA/Playfish and Glu Mobile. In that time he's launched over 18 f2p games including; FIFA Superstars, The Sims Social and Top Drives. The games Ian has worked on have been played by over 500 million people.
Ian Griffiths is speaking at the following session/s
Monetising Live Ops
Wednesday 10th July:
11.00 - 11.45
:
Room 6
This talk will explore how to operate and monetise free-to-play-games as a service and will look into why we at Hutch use live ops. Using the case study of Top Drives, the #1 FREE car racing card collection game, we look at how to deliver an evolving and responsive experience that can keep players engaged in the long term.