Ian Downes
Start Licensing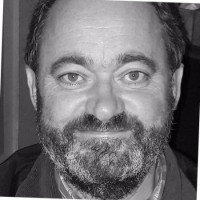 Ian Downes is the founder of award-winning licensing agency Start Licensing. Start's clients include Aardman Animations, Editions Albert Rene for Asterix and media personality Nadiya Hussain. Ian has a strong background in all commercial aspects of Intellectual Property Licensing having worked in the Licensing sector for nearly twenty years. In 2016 Ian was awarded the Lifetime Achievement Award at the UK Licensing Awards. He has also worked as a consultant to Sky Television, Channel 4 and Penguin Books, helping these organisations develop commercial activities around their IP. Before starting his own agency, Ian was Group Managing Director of Fox Kids Europe's consumer products business. Earlier in his career Ian was involved in the groundbreaking licensing programme for Sonic the Hedgehog - which resulted in a raft of products including Sonic the Comic and blue ketchup from HP Sauce! Ian is a non-executive Director of Mojo Nation and is developing a new tradeshow with them for 2020 - Brands Untapped.
Ian Downes is speaking at the following session/s
Beyond The T-Shirt: How To Maximise the Value of Your IP Through Licensing
Thursday 11th July:
16.00 - 16.45
:
Room 5
According to LIMA, the Licensing industry trade body, the global licensing industry is worth US$271.6 billion. It is an industry in growth. Computer games and gaming characters have long been part of the industry - characters like Super Mario and Sonic the Hedgehog enjoyed considerable success in licensing terms 'first time round' and are now regarded as 'classic' characters. In more recent years the gaming sector has grown in popularity among licensees looking for Intellectual Property to develop licensed products from. For many, it is now a go-to sector for new opportunities and one they prefer over TV and film. One of the big licensing hits of the moment is Fortnite. Pop culture companies like Funko have an extensive range of licensed products based on gaming characters and brands. This session will provide an insight into the world of licensing and the commercial possibilities that it offers gaming companies. It will use case studies and product examples from the global industry to shine a light on licensing. Licensing can generate income for IP owners but it can also unlock new distribution opportunities , create new consumer connections and inspire NPD. We will explore these themes and try to provide attendees with a roadmap to licensing. Start licensing - you might like it.
Understanding the value of your Intellectual Property
How do you go about licensing your property to third parties?
Should you use a licensing partner and how to find one that suits your property