Harvey Wheaton
NaturalMotion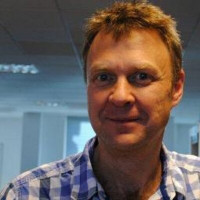 Harvey has had a long and varied career in software development, the last 15 of which have been in the video games industry at companies including Electronic Arts, Criterion, Supermassive Games and Rovio. Harvey is currently Head of Production at Natural Motion where he has been working hands-on with the CSR2 team over the last year to improve the predictability of delivery using Scrum . He has a passion for project management, especially Agile and was Chairman of the Board of Scrum Alliance between 2012-2015.
Harvey Wheaton is speaking at the following session/s
Predictable Delivery with Scrum and Story Points
Tuesday 9th July:
17.00 - 17.45
:
Room 2
The session will walk through a case study focusing on how we approached our User Stories, Story Points and Velocity to and what we learned along the way. The session will look at the core principles and practices that have helped us improve the accuracy of our planning and predictability of delivery and how we have refined the approach for subsequent projects.
Applying User Stories, Story Points and clarity about "Done"
Putting Velocity at the heart of planning and tracking
Lessons learned on multiple projects and how to account for inevitable change