Harry Hamer
London Venture Partners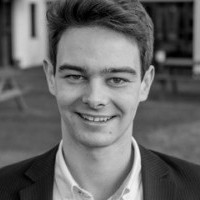 Harry is a VC Analyst at LVP: focussing on engaging with games entrepreneurs, LPs, due diligence, deal execution and supporting existing portfolio companies. Previously he worked in the Ventures team at Oxford Capital investing into early stage UK digital tech start-ups. Prior to his roles in VC, Harry worked at the Institute for Fiscal Studies and the Ministry of Defence. He holds a first in History and Economics from Oxford University.
Harry Hamer is speaking at the following session/s
Pitch Review
Thursday 11th July:
15.00 - 15.45
:
Room 1
Are you looking to raise investment and are working on your pitch? Is it in draft form, or maybe you've already shown some investors but would value some feedback. Following on from Ella Romanos' talk - 'What Investors Really Look For', this session will provide an opportunity for you to get honest direct feedback from a range of financers and funding experts, in small groups. With a range of experts from publishers to VCs, get feedback that helps you develop your pitch in the direction that you want. Expect honest and constructive feedback to help you improve your pitch and chances of raising funding, as well as an opportunity to meet the financers.
How to improve your pitch
What financers look for