Hai Nam Pham
InnoGames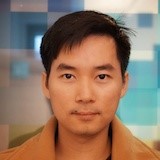 I've been working in the games industry for more than a decade. From my entry into the industry in Southeast Asia my career steered me to InnoGames in Germany, where I am working as a software developer on the mobile game Warlords of Aternum.

Initially I started with PC game development at NTU GameLab in Singapore working on a military simulation and an in-house game engine. Later I joined Zealot Digital, a game studio specialised in developing MMOs for the Chinese market, involved in the development and release of Xenjo Online and Gulong Online.

I started to get into mobile games with Konami Singapore and shipped two titles, Wind of Witches and Chain of Souls. I gain more experience in Germany with various mobile projects at Bigpoint.
Hai Nam Pham is speaking at the following session/s
Metropolis Traffic Simulator for Mobile Using Unity ECS
Thursday 11th July:
15.00 - 15.45
:
Room 5
In game development, it is hard to optimise performance, especially for large scale simulation. Unity ECS allows a new way of programming to achieve maximum performance. Its Data Oriented approach efficiently uses the CPU cache and utilizes all cores which leads to a performance speed up.
While giving many benefits to game development, Unity ECS also introduces a steep learning curve. Similar to many emerging technologies, Unity ECS comes with an early batch of demos that are often hypothetical, best case scenarios for Data Oriented Programming. Therefore, many traditional OOP programmers may find it hard to apply Unity ECS to real world scenarios. This talk will demonstrate the development of a metropolis traffic simulator, to explain in detail the Unity ECS way of tackling familiar, practical problems including path finding, a tough case for Data Oriented Programming.
Usage of Unity ECS
Data Oriented Programming
Parallel programming
Performance optimization
Path finding algorithms using Unity ECS