Haden Blackman
Hangar 13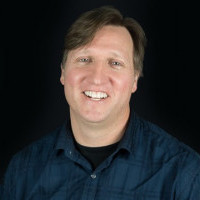 Haden Blackman brings nearly twenty years of creative and production experience to 2K. As the founder of Hangar 13, he led the development of Mafia III, and now continues to focus on AAA game development and growing the studio's global team across Novato, CA, Brighton, UK and the Czech Republic. Blackman began his career as a writer at LucasArts Entertainment, and later became the franchise director and senior executive producer for the Star Wars video game franchise. During his time at LucasArts, he became an instrumental figure in shaping and launching many of the company's most beloved Star Wars titles, including Knights of the Old Republic and The Force Unleashed. He then went on to co-found Fearless Studios, an independent developer, which was acquired by Kabam in 2012. An accomplished writer, Blackman has won multiple awards for his writing, including the Writer's Guild of America's Videogame Writing Award for The Force Unleashed, and a GLAAD Media Award for his work on DC Comics' Batwoman, a New York Times best-selling comic book series.
Haden Blackman is speaking at the following session/s
Everything Tells a Story
Tuesday 9th July:
14.00 - 14.45
:
Room 2
The one trait that sets humans apart from all other species is our ability to tell stories. From relating the events of a relatively mundane workday to the latest blockbuster film, narrative is core to the way in which we communicate and at the heart of nearly all of our art forms. However, while it has long been recognized that a strong narrative can enhance the success and immersiveness of interactive entertainment, the art of story-telling is often absent beyond a game's central plot. In this presentation, veteran game developer and Hangar 13 Global Studio Head Haden Blackman (The Force Unleashed, Mafia III) will describe the key components of "story," describe the differences between "narrative" and "story-telling," and outline the importance of bringing these concepts to all aspects of game development, from world, encounter and systems design to milestone definitions. Blackman will share key learnings from his previous projects and describe the ways in which Hangar 13 strives to ensure that "Everything Tells a Story" from the moment the player hits "Start.