Duncan Smith
Sony Interactive Entertainment Europe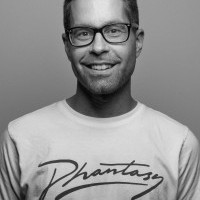 Duncan is Senior Music Supervisor at Sony Interactive Entertainment Europe working on games produced by PlayStation Worldwide Studios. He licenses commercial music and commissions bespoke composed music for games such as Gran Turismo, Dreams, WipEout & Little Big Planet, as well as for worldwide advertising campaigns. He's also responsible for artist relationships. He has an extensive music knowledge and strong relationships within the music industry, having started out in music PR and artist management. He's also Co-Chair of the UK & European Music Supervisors Guild.
Duncan Smith is speaking at the following session/s
Licensed Music – Core Considerations | Creative Opportunities
Thursday 11th July:
14.00 - 14.45
:
Room 6
How do you get licensed music into your game? Who should you approach and why? What are the rights issues and costs involved?
After our two leading experts explain the commercial parameters, key contractual components and practicalities/planning considerations surrounding basic music licensing, they will outline some interesting and intriguing creative opportunities and benefits that can arise when a signed music artist also gets involved in the original game score, citing recent examples from their own projects to explore the potential added value such collaborations can provide to videogames and VR.