Joel Benton
ISM Agency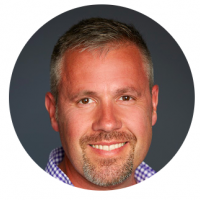 Joel's videogame career started with British indie developer Wide Games then quickly progressed to representing and growing all of Kujus five studios. Joel worked in digital marketing and distribution, publishing indie titles on XBLA while consulting at Board level with more of Europe's largest and most successful developers. Joel gained experience in mobile free-to-play publishing while VP of Business Development for FusePowered and all aspects of licensing while Director of Licensing & Business Development for Codemasters. Joel has an industry-wide reputation for professionalism and good humor as well as an enviable list of high-level contacts.
Joel Benton is speaking at the following session/s
Show Them the Money: An Agents & Developers Q&A
Wednesday 10th July:
12.00 - 12.45
:
Room 6
Longtime agent Joel Benton with UK developer AJ Grand Scrutton to do some real talk about the benefits and potential pitfalls of having an agent. This chat will cover the trends that have altered our business over the last decade and how future trends will alter our industry. These two will then open up the floor for a real-time question and answer to field questions from developers who are struggling to make it in this current climate.