Derek Douglas
Creative Artists Agency (CAA)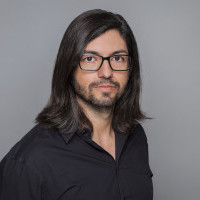 Derek Douglas is Head of the Games department at leading entertainment and sports agency Creative Artists Agency (CAA). Derek works with leaders in interactive entertainment and has brokered deals for clients such as Obsidian, WolfEye, Turtle Rock, Illfonic, and Bad Robot Interactive. During his career as an agent, his clients have worked on a diverse set of games including GRAND THEFT AUTO, DISHONORED, FRIDAY THE 13TH, GEARS OF WAR, EVOLVE, SOUTH PARK: THE STICK OF TRUTH, and MINECRAFT.
Douglas began his career at the William Morris Agency in 2004, where he founded their Games group. Before joining CAA in 2012, he was Vice President of North America at Digital Development Management (DDM), an agency specializing in Games representation.
Derek graduated from University of California at San Diego with a Bachelor of Science degree in Animal Physiology and Neuroscience. He later received a JD from the University of San Diego.
Derek Douglas is speaking at the following session/s
Show Them the Money: An Agents & Developers Q&A
Wednesday 10th July:
12.00 - 12.45
:
Room 6
Derek Douglas a long time agent at CAA in Los Angeles is here with UK developer AJ Grand Scrutton to do some real talk about the benefits and potential pitfalls of having an agent. This chat will cover the trends that have altered our business over the last decade and how future trends will alter our industry. These two will then open up the floor for a real-time question and answer to field questions from developers who are struggling to make it in this current climate.