David Smith
Media Molecule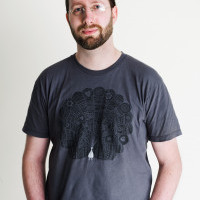 David graduated from Teeside University with a Bsc in Visualisation which combined his two passions of art and mathematics. In 2000 he joined Lionhead Studios where his programming talents were first deployed on Fable and later within a small prototype team working on The Room and Dimitri alongside Alex Evans, Mark Healey and Kareem Ettouney. In the evenings he programmed on Mark Healey's indie game Rag Doll Kung Fu. Working together during the day and night bonded this small group and in 2006 David left Lionhead with Alex, Mark and Kareem to co- found Media Molecule. When David finds some spare time away from working on Dreams he spends it making cool stuff, reading and playing games.
David Smith is speaking at the following session/s
Creating Dreams with Media Molecule
Wednesday 10th July:
9.45 - 10.45
:
Room 2
Media Molecule is known for innovation and originality in all their titles - as well as giving community the tools to become creators themselves. Dreams, the latest release from Media Molecule, takes UGC to the next level, giving community accessible game development tools and a platform to share and collaborate with a global community. This fireside chat with the Mm directors will discuss the challenges of creating a tool that works both for a professional development studio and a newcomer to digital creation - and what happens when you open up the doors of creativity to everyone.
Interview by Will Freeman.