Cody Behiel
Electronic Arts BioWare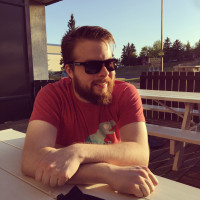 Cody is the Audio Technology Supervisor at Bioware, spending the last 5 years developing audio systems and processes for all BioWare's hit titles including Dragon Age Inquisition, Mass Effect Andromeda, and Anthem.
Cody Behiel is speaking at the following session/s
The Sound of Anthem
Thursday 11th July:
15.00 - 15.45
:
Room 6
Immerse yourself into the sounds of Anthem. From high-flying Javelin manoeuvring, epic four-player battles, unique and driving soundtracks, massive otherworldly creatures, to the exotic serenity of Bastion's wilds. Live Service Audio Director, Eric Vervaet, and Audio Technology Supervisor, Cody Behiel will guide you through the many successes and few stumbling points along the way of BioWare's latest release, sharing their approach to design and problem-solving plus lessons learned. Dive behind the scenes as they walk through the content, processes, and implementations that have brought the world of Anthem to life.