Ciro Continisio
Unity Technologies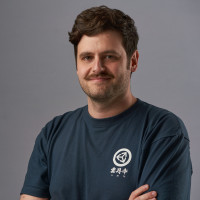 Ciro Continisio joined Unity as Technical Evangelist for the EMEA region after years of developing games at his own company. He travels from event to event, spreading the word about Unity with a focus on Games. He likes to bring advanced development practices and optimisation tricks into his talks, but you'll also hear a lot about game design along the way.
Ciro Continisio is speaking at the following session/s
Animation, Cameras, Dialogue, Gameplay: Unity's Timeline as the Ultimate Sequencing Tool
Wednesday 10th July:
17.00 - 17.45
:
Room 4
Unity's Timeline can be used for much more than building cutscenes for games, or short movies. Timeline also has an untapped potential in bridging the gap between storytelling and gameplay in games and beyond. Join this talk to see a variety of different examples of how to leverage Timeline in gameplay situations, and get started with using custom Clips and Markers to control parts of your game from a Timeline sequence.