Christian Fonnesbech
Nordisk Film Games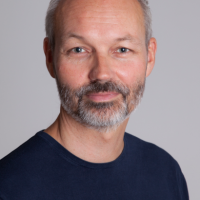 Christian Fonnesbech is Head of IP Development at Nordisk Film Games, which has invested in 6 indie game developers over the last 24 months. He is also an independent consultant at Digital Development Management - DDM. Before this, Christian produced and directed 35+ game projects for advertising, learning and entertainment. more than anything, he loves story & franchise development.
Christian Fonnesbech is speaking at the following session/s
Make Your Game Stand Out in the Market
Tuesday 9th July:
16.00 - 16.45
There are too many games launching every day. How do you look different? How do you stand out in the market? This talk will take you through the 5 basic steps of positioning, designing and building a distinctive brand around your game. 1. Uncover existing values & goals 2. Define the brand & positioning 3. Craft the brand 4. Implement 5. Communicate Short term, this can make your marketing much more effective. Long term, it can increase engagement and the value of your company to investors and others. We all hope for a hit, but hope is not a strategy.
How to plan the design of an effective Brand platform
How building a brand can boost you marketing
How a brand platform affects company value and investor pitches