Chris Hassell
Ralph Creative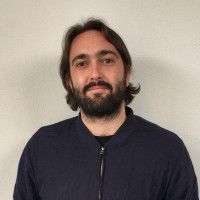 Chris Hassell co-founded creative agency Ralph in London in 2005. A New York office followed in 2009 and last year saw the opening of the company's Los Angeles studio. Under his direction, Ralph has expanded its business dramatically over the past year. As well as the opening of the LA office, Ralph has continued to innovate in its experiential, creative and social media work. Highlights over the past 12 months include the launch of an ambitious live event experience for Sony, the Lost In Music campaign; the creation of an emotive trailer for video games giant Square Enix's Life Is Strange: Before The Storm; the development of Nickelodeon's first online multiplayer game; a high profile social media campaign for Netflix's award-winning show Stranger Things which included the Ralph team create Stranger Things versions of classic movie posters. Chris' company, Ralph, works across TV, video games, movies and music, helping entertainment brands connect with their consumers via social and live channels.
Chris Hassell is speaking at the following session/s
Retention Marketing in the Age of Video Game Streaming
Thursday 11th July:
12.15 - 13.00
:
Room 5
There's been a step change in entertainment media marketing in recent years that means retention of audience is now just as important, if not more so, than audience acquisition. This is primarily because streaming services have become omnipotent in the worlds of TV, movies and music, along with a necessity on behalf of platform owners and content providers to build longer-term engagement with fans to keep those all-important ARPUs up. However, in video games, one of the most immersive forms on entertainment we have, there has been a tendency to focus on trailers as the focal point of both major (and minor) video game release campaigns, which often results in a 'blink and you'll miss it' one time hit for the target audience. But with major players lining up video game streaming services, there's a real opportunity to start working in the context of immersive, ongoing and evolving marketing plans for a game, with an emphasis on audience retention.
Insight into how video and music streaming services approach user acquisition and retention
Guidance on how those approaches can be applied to games marketing
Techniques for breaking down internal barriers between development and marketing teams to aid ongoing campaigns