Chris Filip
Independent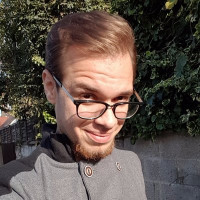 Always focused on results, Chris is a Product and Delivery Manager who has worked with one of the UK's leading influencer marketing agencies. His focus is to promote sustainable growth using technology solutions in a sustainable fashion and keep everyone up to date with the technology needed to do that. Chris's background is in helping startups grow using the knowledge accumulated throughout the years and his experience in gamification and game design. Chris has spoken at various conferences, from GIC in Poland to Casual Connect.
Chris Filip is speaking at the following session/s
The Secrets of Influencer Marketing
Wednesday 10th July:
16.00 - 16.45
:
Room 5
Influencer Marketing has long been hailed as "the next big thing" in the marketing industry. With some calling it the best way to get customers while others call it the best way to lose your money, who is right? Although influencer marketing in its current format for several years, new developments in both social media technology and new social media platforms are making the field one that's hard to grasp and effectively capitalise on, with stories in the media every couple of months about scandals or campaigns gone wrong, as was the case with Fyre Festival. Similar stories talk about great successes, like Nike's Kaepernick ad and following increase in share price and sales. Chris, Product and Delivery Manager at PMYB, the UK's leading influencer marketing agency, will tackle the myths and unveil the best practices, with a focus on influencer marketing for games, which will ensure that your influencer marketing strategy will have the highest return on investment.
What is influencer marketing?
What platforms are the most commonly used in 2019 and why?
What influencer marketing can't do