Caspar Field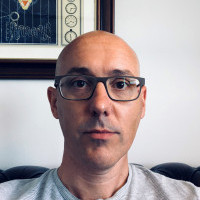 At the grand old age of 45, Caspar has been around the game industry block – more than once. As a journalist he was an award-winning student magazine editor, then deputy editor of Edge, and launch editor of DC-UK – all before working in game production for nearly 20 years. With stints at Argonaut, Eidos and Relentless, his diverse software credits include every Buzz! titles on PS3, three games in the Conflict franchise, and his first project, Xbox racer 'Carve'.
In 2012, Caspar founded Wish Studios with his two partners, Tom and Paul, and grew the company to 35 staff. Wish invented the PlayLink concept in 2013, then created three first-party PS4 titles for the PlayLink range: That's You!, Knowledge is Power and Knowledge is Power: Decades. After going through the pain of deciding to close Wish in 2019, he has experienced many of the highs and lows of running a studio. The future? TBC!
Caspar Field is speaking at the following session/s
Starting Ups (and Downs) Roundtable
Wednesday 10th July:
16.00 - 16.45
:
Room 7
Caspar will host a roundtable discussion on the experience of starting an independent studio. In this conversation, you'll hear stories, and you can get advice from company founders who've gone through the process of starting their own studio. Whether you're on the indie studio journey already, or thinking about starting on that adventure yourself, or even have reached the end of the road, there'll be something here that will make for useful – or perhaps comforting – listening. Publishers who deal with indie studios might find it useful to hear about life on the other side, too. Come along and find out.