Brannon Zahand
Microsoft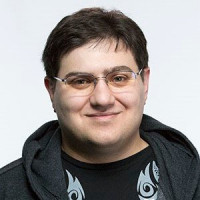 Brannon Zahand is a Senior Gaming Accessibility Program Manager at Microsoft. A 17-year game industry veteran, Brannon has held a variety of roles including Software Certification Lead, Senior Operations Program Manager, Release Manager, and Producer. He is a career-long accessibility advocate and is passionate about inclusive game design and cutting-edge assistive technologies that promise to make gaming more enjoyable for everyone.
Brannon Zahand is speaking at the following session/s
Narration and Accessible Navigation of Game UI
Thursday 11th July:
11.15 - 12.00
:
Room 3
Microsoft believes gaming is for everyone. For that reason we continue to investigate how to best implement narration and accessible navigation of game UI, to ensure as many of our customers as possible can enjoy our titles. This session will share what we have learned thus far and explain some of the challenges we continue to face. Attendees will learn how building inclusive UI can benefit a variety of users as well as what relevant technical and design aspects should be considered when doing so. Finally, a host of related technical and community resources will be made available.
-How accessible game UI and narration can benefit a variety of gamers
-What technical and design aspects should be considered when implementing game UI narration and accessibility features
-Technical and community resources that can be utilized when building or testing inclusive game UI and narration