Arran Langmead
Epic Games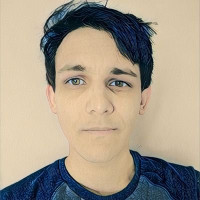 A Developer Relations Technical Artist for Epic Games and confessed blueprint obsessive, Arran supports Unreal developers around Europe. Before joining Epic, he developed and self published multi-platform kart racer, Bears Can't Drift!? alongside lecturing game art at Solent University.
Arran Langmead is speaking at the following session/s
Intro to UE4 Niagara
Wednesday 10th July:
15.00 - 15.45
:
Room 5
Niagara is Unreals next gen vfx toolset and is amazing to use not just for particles but vfx in general. An incredibly customisable system, Niagara can seem daunting to learn, so this talk focuses on demystifying the new toolset by drawing parallels between Niagara and Cascade, giving an overview of key concepts and the practicalities of making effects.
Moving particles from cascade to niagara
Advantages of Niagara over cascade
What you can do in niagara that you couldn't do in cascade