Angelica B Ortiz de Gortari
University of Liège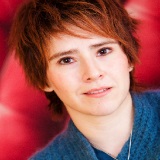 Dr Angelica Ortiz de Gortari is a psychologist research scientist with over 20 years of experience in the effects of interactive media. Her research on Game Transfer Phenomena (GTP) focuses on understanding the effects of immersive digital experiences on sensory perceptions, cognition and automatic behaviours. The impact of her research extends beyond academia and has been featured in international media such as BBC Click, The New Scientist and Discovery News and has inspired an episode of the TV series CSI: Cyber and a science fiction book on video games. The goal of her research is maximising the psychological and social benefits of interactive media while reducing the risks it can present to some individuals.
Angelica B Ortiz de Gortari is speaking at the following session/s
Transfer of Gaming Experiences: Considering the Impact of Game Design Beyond Gameplay
Tuesday 9th July:
16.00 - 16.45
Room 2
Video games are an emotional experience as they hold many of the same characteristics as real-life experiences, provoking not only perceptual sensations while playing but also after playing. This talk introduces the audience to the novel research area of Game Transfer Phenomena (GTP). Over 6,000 gamers have been surveyed to investigate GTP, which manifests as re-experiencing sensory perceptions (e.g., seeing images with closed/open eyes, perceiving environments distorted in colour/shape, hearing sounds/music) and engaging in automatic mental processes (e.g., focusing attention toward game-related cues) and actions/behaviours (e.g., involuntary body movements, verbal outbursts) with video game content. GTP is a broadening of what some call the Tetris Effect. Most gamers (82% to 97%) experience at least one instance of GTP, and their appraisal of the experience is more positive than negative; however, some (20% to 27%) report distress at some point and in extreme cases quit playing the game. While individual characteristics and gaming habits are key in susceptibility to GTP, visual/auditory effects, the simulation of physical objects/events and the platform (computer, VR, AR, console or mobile device) direct the manifestation of GTP. What are the effects of game features on the gamer while playing (e.g., physiological effects, enjoyment etc.) and afterwards? What game features and game mechanisms are associated with GTP? What is the relevance of the game platform to GTP? This talk explains GTP through quantitative data and examples of gamers' experiences.
Identify key game features that linger after play
Learn about the effects of game design during play and after play
Make informed decisions about which game features to implement