Andrew Oliver
Game Dragons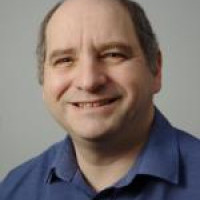 With over 30 years of game development under my belt, I'd like to think I know a fair bit about game development. I have a very wide range of experience, from early programming on many systems in many languages. To more recent times of managing large teams on Console & PC often involving new technology and peripherals, The latest development being VR projects!
Andrew Oliver is speaking at the following session/s
The Best of British: Past, Present and Future
Thursday 11th July:
15.00 - 15.45
:
Room 3
UKIE turns 30 this year, to celebrate this session this panel of veterans will discuss the past, present, and their effects on the British games industry. This panel will share their favorite Bullfrog stories, how they handled the transition from small, carefree developers to AAA big budget machines, the transition to digital content and possibly a few war stories that are only shared at the pub.