Anastasiia Tsaplii
Bossa Studios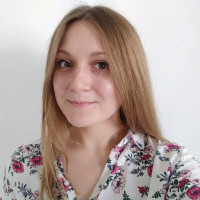 Anastasiia Tsaplii has been a game developer for 8 years, joined Bossa Studios as a part of Worlds Adrift team in 2018.
Prior to that, Anastasiia led a prototyping team at Goodgame Studios (Hamburg, Germany) where she was responsible for a small team working on mobile multiplayer titles, creating network solutions for multiple free-to-play competitive titles and exploring alternative solutions for peer-to-peer games.
Graduated in Computer Science, she spent the first few years working for small game studios in Kyiv, Ukraine, mostly specializing in gameplay development for both PC and mobile games, before moving to Germany.
Anastasiia Tsaplii is speaking at the following session/s
Working Together for Smarter Prototyping
Wednesday 10th July:
16.00 - 16.45
:
Room 1
Every project starts with an idea, which becomes a prototype if you're lucky. This talk is about how different studios establish prototyping processes and make their ideas a reality.
We will take a closer look at development guidelines and methods on two different platforms, mobile and PC, and how a platform's constraints can shape ideas and production.
We will talk about how to create a basic toolset for rapid prototyping, reuse pre-existing production codebase & mechanics to improve the prototype's quality, and identify the technical limitations of the platform as a part of the prototyping process.
We will look into multiple prototype stages and ways of getting feedback, and how we as developers can improve visibility through data analysis and analytics during playtesting.
What we can learn from the different approaches on mobile and PC platforms
How to create an extended toolkit for rapid prototyping
How to establish an archive of codebase and mechanics which can be reused and built on by successive projects
How to use prototype development to identify technical constraints
How to apply data analysis as a part of extended prototyping