Alex Trowers
Flaming Fowl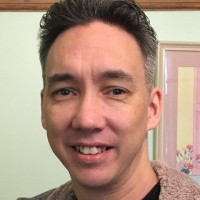 Alex fell into game design at a very early age. Making up for a total shortfall of qualifications with shameless enthusiasm, he worked on many different projects - some of which you (or, more likely, your parents) may have even heard of. In later years, the projects have changed from big teams to small indies and the hair dye has changed from bright colours to Just For Men. Despite all of this, the enthusiasm remains.
Alex Trowers is speaking at the following session/s
The Best of British: Past, Present and Future
Thursday 11th July:
15.00 - 15.45
:
Room 3
UKIE turns 30 this year, to celebrate this session this panel of veterans will discuss the past, present, and their effects on the British games industry. This panel will share their favorite Bullfrog stories, how they handled the transition from small, carefree developers to AAA big budget machines, the transition to digital content and possibly a few war stories that are only shared at the pub.