Alex Gulliver
BossAlien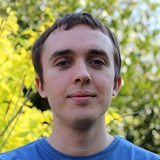 Alex is a programmer at BossAlien, award-winning developers of CSR Racing, who he joined in 2014 and has never looked back. BossAlien are currently working on an unannounced Star Wars shooter.
Alex Gulliver is speaking at the following session/s
Building Better State Machines
Thursday 11th July:
12.15 - 13.00
:
Room 4
When was the last time you wrote a state machine? Probably more recently than you think. State machines are a common pattern we use when writing code, and they are a natural fit for games, yet we seldom talk about them. Using state machines in the wrong way, or not using them at all, can cause endless bugs and mistakes. This talk will explore lessons learned in using and writing state machines at BossAlien, across multiple projects. How a robust state machine implementation can eliminate common classes of bugs. How a hierarchical state machine makes navigation between game states a breeze, and trivially enables deep linking to anywhere in your game. No matter the engine, no matter the project, every game should have a state machine, and this talk will explain why.
How to build a robust state machine
How a state machine can prevent bugs
How to structure your game using a state machine