Will Augar
Frontier Developments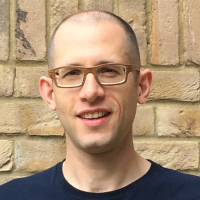 Will Augar is the lead audio programmer at Frontier. He been a professional software developer for 10 years working in both the games and music industries. He was an audio programmer at FreeStyleGames working on the DJ Hero series and has worked on Akai MPC at inMusic. In recent years, Will has overseen work on Elite Dangerous, Planet Coaster and is currently working on Jurassic World: Evolution. Will loves making audio interactive; empowering sound-designers and musicians with systems that unlock their creativity.
Will Augar is speaking at the following session/s
Run Fast, Sound Great: Keys To Successful Voice Management Systems
Thursday 12th July:
11.15 - 12.00
:
Room 6
Key members of Frontier's audio programming team demonstrate how to create a bespoke VMS to mitigate an excessive voice count that's draining CPU time and memory resources - leading to a cluttered mix that's hard to tame. For the uninitiated, development of such systems can be a significant time sink and middleware isn't necessarily the answer. Over the last five years, Frontier has developed bespoke technology to overcome some of those third party shortcomings.
This talk will provide an overview of that development across a number of titles including forthcoming Jurassic World Evolution. A brief critique of previous implementations will provide an historical perspective and reveal lessons learned and key insights into choices made. An outline of the latest system's functionality and implementation will show how programming best practices such as generic systems, code reuse and separation of concerns can greatly help VMS development at your studio.