Tony Gowland
Ant Workshop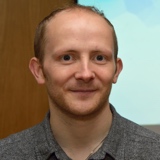 Tony has been a professional game designer for over eighteen years. He has held senior and lead positions at Rockstar Games and been Associate Creative Officer of Mobile at ActivisionBlizzard. In 2015 he founded Ant Workshop to focus on developing original IP and interesting games with an off-beat sense of humour. As well as working on their own projects, Ant Workshop also ports titles to Nintendo Switch, most notably Mike Bithell's Subsurface Circular.
Tony Gowland is speaking at the following session/s
Do Switch Quick, Get Rich Quick?
Wednesday 11th July:
15.00 - 15.45
:
Room 2
Nintendo Switch is the hot new kid on the console block, but should you bring your indie game to it? Having ported a few games to the platform (including Mike Bithell's Subsurface Circular) Tony talks through some of the pros and cons. As well as discussing the business case and marketing angle, he also talks through the design considerations in porting to a device that has controllers and a touch screen, and ways to integrate some fan (and reviewer) pleasing platform-specific features without ballooning your project's scope.
Takeaway
The business cases for and against Nintendo Switch porting for indies.
Design considerations for porting mouse or controller-driven games.
Ways to add Switch-specific features without increasing scope.
RICO vs Dead End Job: Postmortem Battle
Two indie games. Two Developers. Two stories of success and/or failure. In this unique session, developers James Parker and Anthony Gowland will go head-to-head to discuss development of their games, "RICO" and "Dead End Job" respectively. They cover the ups and downs, the similarities and the differences, and whether they remain friends or are now mortal enemies as their titles are both released in the complicated market conditions of 2019. With similar releases, budgets, and platforms, but different genres and styles - this is a rare opportunity to compare both real-world data and personal outlooks, see what factors have contributed to the games' relatives commercial outlooks, and draw meaningful conclusions about releasing a mid-budget indie game in the current climate. After all, what's better than one piece of anecdotal evidence? TWO pieces of anecdotal evidence, that's what!
A dive into the development of the big second titles of two established independent developers
Analysis of the varied approaches of seeking and finding and working with publishers
Up to the minute discussion of sales data on various platforms