Tomas Rawlings
Auroch Digital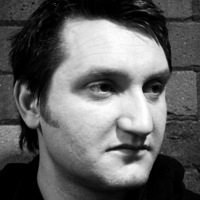 Dr. Tomas Rawlings is Design Director at Auroch Digital and its acclaimed news-gaming initiative GameTheNews.net which produced the global talking-point, Endgame:Syria. He is an award winning and experienced games designer. He has created games from original titles to well-loved IP such as Games Workshop's Chainsaw Warrior, Star Wars:The Battle for Hoth and the multiple award winning Call of Cthulhu:The Wasted Land. He is a well known speaker on video games and also a consultant who has worked with major organisations such as the Wellcome Trust, the Royal Society, UK Parliament and the BBC. He has a doctorate from the University of the West of England in Software Studies and is a co-founder of the non-profit Bristol Games Hub.
Tomas Rawlings is speaking at the following session/s
The Steampocalypse - A Survival Guide
Tuesday 10th July:
11.00 - 11.45
:
Room 4
For the last couple of years Steam has become a competitive space. In the last few months, since Steam Direct launched, that has got even harder. The number of new games on Steam has gone from a handful per day back in 2015 to over 200 per week in March 2018. Can this rise continue? What do these dark omens tell us of what Steam may do in response? Is this a 'Steampocalypse' or simply the next iteration in the ongoing story of games development? Should you give up? Move to console? Pivot to mobile? Jack it all in and go work in another industry? Tomas Rawlings - indie developer running Auroh Digital and a co-director of Bristol Games Hub shares with you some of the survival strategies that he and other indies are using to attempt to ensure that they survive the Steampocalypse.
Takeaway
Understand a key trend shaping our industry.
See what other devs are doing in response.
Learn how to plan your own response in a fast moving industry.