Tara Voelker
Xbox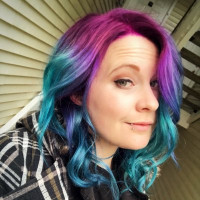 Tara has a background as AAA industry vet, working on games like Bioshock Infinite and Evolve. She is also a passionate accessibility advocate, having previously served as the IGDA Game Accessibility chairperson and the co-director of GaConf, a conference dedicated to game accessibility. Today, she is a Program Manager at Mixer, wrangling a few features in addition to heading up their accessibility efforts. She's also a Gaming and Disability Community Lead at Xbox as part of the Gaming for Everyone program. Jenny Lay-Flurrie, Chief Accessibility Officer at Microsoft, once called her Xbox royalty, and she's been pretty obnoxious ever since.
Tara Voelker is speaking at the following session/s
Beyond Gaming: How Live Streaming Brings Next Level Inclusion
Wednesday 11th July:
16.00 - 16.45
:
Room 5
Live streaming has been growing for years and has become huge part of the video game industry. But what does streaming mean for gamers with disabilities? In this session, Tara will discuss live streaming and it's impact for viewers and streamers with disabilities, provide an introduction to Twitch Extensions and Mixer Interactive, and tell you how you can leverage this new tool set to bring forth a new level of inclusion in your title or build accessibility tools for a whole new audience.
Takeaway
How gamers with disabilities engage in video game streaming as both a viewer and a broadcaster
Receive an introduction to Twitch Extensions and Mixer Interactive
Learn how to use these technologies to be more inclusive than ever