Stephen Hutchins
Hi-Rez Studios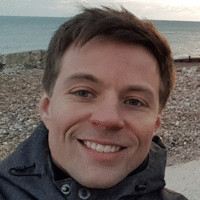 Senior Marketing Manager at Hi-Rez Studios with over 10 years in the games industry. Has worked on everything from indie games to AAA launches across PC, mobile and console with a focus on data-driven marketing campaigns that engage the right players.
Stephen Hutchins is speaking at the following session/s
The Challenges of Attracting and Retaining a Paying Audience
Thursday 12th July:
12.15 - 13.00
:
Room 2
All games need paying players to grow. Finding them is only the start of the challenge. This session will cover methods for exploring the right product-market fit for your games, the strengths and weaknesses of different UA channels, and the importance of optimising your campaigns and games for both paying and free players. Relevant metrics and case studies will be included.
Takeaway
Learn from experiences organising production and business for Gaming-as-a-Service.
Be inspired by trends in organisation and leadership to organise your teams for the future rather than the past.
Get best practices around building culture, managing distributed teams, and tools tips and tricks.