Simon Brewer
Rocksteady Studios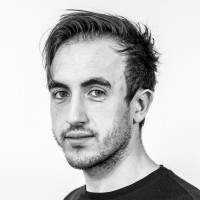 Between University classes Simon spent his time playing video games, making music videos for local bands, making websites in Notepad and album artwork in Microsoft Publisher. Simon graduated university with a Bachelor's degree in the music industry but found he no longer had the passion for it. His games industry career began at Rebellion, where he worked on IPs including The Simpsons, Call of Duty and Star Wars, and Aliens Vs Predator. This work helped facilitate a UI Designer role on Sniper Elite V2 and NeverDead. Simon eventually moved onto a brief stint in Mobile game development then eventually landed his dream role at Rocksteady Studios in North London. Simon was part of the team at that shipped the award-winning Batman: Arkham Knight and Batman: Arkham VR, and now heads up UI Art at Rocksteady.
Simon Brewer is speaking at the following session/s
Putting Text into Boxes: Why UI Art is Important, and How to Use It
Tuesday 10th July:
14.00 - 14.45
:
Room 5
An origin story of the UI artist in video games. Simon and Hayley will discuss their different career paths into the games industry and how the impact, responsibilities and perceptions of the role have evolved over time. Both will explore practical examples of UI problems they from previous projects, including Batman: Arkham Knight. The historical context will be established and then illustrated with personal experiences, professional tips and amusing anecdotes. From creating simple interfaces to over-the-top animated compositions, assisting in the creation of in-house UI tools, comprehending coder art and serviette designs, and seeing UX become a discipline in its own right.
Takeaway:
Discover how the role of the UI artist has changed over the yearsDiscover the different career paths available to UI Artists
Professional Tips for producing problem solving art work