Shannon Potter
Formosa Interactive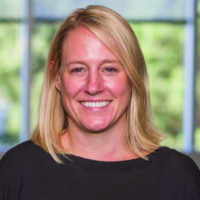 Shannon Potter has worked for over a decade in the video game industry on hundreds of games including many AAA award-winning titles and franchises such as Uncharted, The Last of Us, Call of Duty, Gears of War, Fable, Plants vs. Zombies Heroes and League of Legends. Before her entry into the video game industry, Shannon worked as an assistant engineer at Willie Nelson's studio in Austin, Texas. During her time at Pedernales Studio, she helped engineer the Grammy award-winning album for the Los Lonely boys and helped track the pre-recorded music for the movie The Alamo. Shannon quickly made the move to Los Angeles to embark on a career in post-production sound, where she worked regularly as an in-demand recordist, Foley, and ADR specialist for television and film. Her video game career began as the Voice Over Coordinator at Soundelux DMG, then formally moving into the sound design department where she has enjoyed critical acclaim ever since. Shannon has received seven Golden Reel nominations and has been awarded an MPSE Golden Reel and GANG award for her work on Gears of War 2, a GANG Award for her work on The Last of Us: Left Behind cinematics, and most recently two GANG awards for her work on Uncharted 4: A Thief's End, including Audio of the Year and Best Cinematic/Cutscene Audio. Her leadership and uncompromising sound excellence on Sony's Uncharted 4: A Thief's End and The Last of Us have earned her world-wide acclaim.
Shannon Potter is speaking at the following session/s
How to Maximise the Story-Telling Power of Sound in Your Game
Thursday 12th July:
17.00 - 17.45
:
Room 6
Using examples from her work on such prestigious productions as The Last of Us, Uncharted 4, God of War 4 and Fable 3, Shannon Potter explores the art of story-telling sound citing favourite examples of narrative and mood support including ambience and character sound design. She'll also discuss best practice process to ensure both in-house and outsource audio teams best set themselves up for success in achieving a holistic, cohesive and deeply integrated aural gameplay experience.