Ravi Thornton
Ziggy's Wish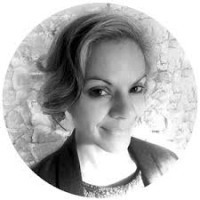 Ravi Thornton Ravi is a multi-award-winning writer from Manchester, also Founder and Managing Director of Ziggy's Wish Applied Narrative Agency. She is keenly interested in narrative psychology and narrative innovation for socio-economic benefit, and is involved in extensive exploration of storytelling across multiple platforms. Awards and nominations include Comica Top Ten British Graphic Novels, Medicine Unboxed Creative Prize, Barry Reckord Bursary Award, Broken Frontier Award, Best Debut Book, Bram Stoker Award, Observer Graphic Short Story Prize, Comics in Education Graphic Novel of the Year, British Comic Awards Best Book. Ravi leads on a number of large scale, intersectional narrative engagement projects, including the award-winning mental health, technology and arts project HOAX. An active advocate of polyphonic collaboration, Ravi sits on University of Nottingham's Research Priority Area Management Board for Language, Texts and Society; as well as University of Manchester SENSE-Cog's Scientific Advisory Board and Innovation Board.
Ravi Thornton is speaking at the following session/s
Fostering an Inclusive Mindset for the Future of Games Development
Thursday 12th July:
15.00 - 15.45
:
Room 2
As the games industry seeks to encourage and exploit new player populations in order to actively expand its user base, the pressure on the games industry to ensure its work is socially responsible will grow exponentially. Not only are equality, inclusion and diversity key to growing an audience, they are also key to user wellbeing: a topic that will come increasingly under scrutiny as technologies that the games industry is very publicly exploring and utilising, such as artificial intelligence and extended realities, push further into people's everyday lives. This talk, delivered jointly by Ziggy's Wish MD Ravi Thornton and CTO Jordi Sola, is designed to help foster a responsible, adaptive mindset for the games developers of the future; to make sure they start thinking about tomorrow's questions today, rather than playing catch up in the face of potential criticism further down the line. Ziggy's Wish specialises in creating Applied Narratives and Applied Narrative Technology tools for scientific research projects focused on intersectional social impact. Using case studies that discuss the challenges around user vulnerability and resilience, as well tangible methods to evidence social responsibility, this session will leave games developers better prepared to ensure that their industry not only embraces and supports the important and growing trend for new voices to be heard, but also drives its continued momentum.