Paul Thomas
Improbable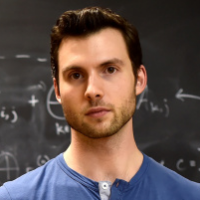 Paul has been making games in his spare time since the age of 12 and has always dreamt of new online worlds. Today he's VP of Product at Improbable, a London based startup making SpatialOS, a platform that enables developers to build new kinds of online games.
Paul joined Improbable in 2012, when it was four programmers in a barn, and is slightly stunned by the 250 people he works with now. Though he started as a programmer who wanted to make games, Paul has since done everything in the company, from working on the core technology, to managing Improbable's early partners, to business development and marketing. He still wants to make games...
Paul Thomas is speaking at the following session/s
Go Beyond A Single Server - new online game types with SpatialOS, Unity and Unreal
Thursday 12th July:
15.00 - 15.45
:
Room 1
In today's saturated marketplace, differentiating your game is critical - but going beyond the median often means running into tough technical challenges, especially for online games. Improbable will talk about SpatialOS, its platform for making massive simulations, and how it enables developers to bypass the technical challenges inherent in creating more complex online games.
The session will then go through two new SpatialOS integrations Improbable is working on, for Unity and Unreal.

Takeaway:
What SpatialOS is and how it works.
What's special about the games built with SpatialOS.
How to use Unity and/or Unreal to build a game on SpatialOS.