Paolo Torelli
Programmer and UX Expert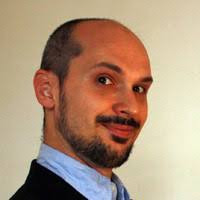 I have always been an avid gamer, and eventually became an accomplished programmer and UX expert. Among the games I worked on are titles published by Ubisoft, Microsoft, Rebellion, Digital Extremes; some more famous, some less, others sadly cancelled before publishing. With the sudden arrival of a new challenger in the shape of brain cancer, I found myself unable to work nor enjoy most of my favourite games, but also gained useful insights and precious knowledge.
Paolo Torelli is speaking at the following session/s
VR and Disability: An Overdue Love Story
Thursday 12th July:
14.00 - 14.45
:
Room 5
Videogames are at their root about empowerment and escapism. Virtual Reality especially offers unprecedented options for immersion, enabling users, and freeing them from their physical constraints. People with disability are usually considered a niche market, an afterthought, a reasonable casualty in the existing marketing paradigm. With 1 in 5 having a disability, there is a large demand for entertainment by the people who need it most, but are notably discriminated against by VR titles available. Looking beyond the initial wow factor of VR, the truth is that people with transient or permanent disability look at VR as the primary tool by which they can expand their otherwise limited gaming and entertainment experience, making them an ideal core target.
The talk provides insight on the necessities, challenges, and requirements that disabled gamers meet daily, and practical, cost-effective approaches that developers may use to reach a wider audience that will persist past the initial curiosity wave.
Takeaway:
Why gamers with disability form a core audience for VR
What are their necessities and challenges
How developers can satisfy the added constraints in cost-effective ways
How to effectively include people with disabilities in the development process