Nico Nowarra
Experimental Game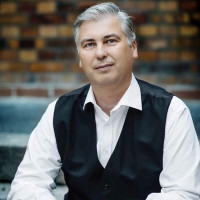 Nico Nowarra worked as a journalist and author for over ten years. He has written and co-developed numerous audio dramas and video games. He is also a book author and has published over a thousand journalistic articles. As a lecturer he has taught storytelling, journalism and moderating at various universities. He is now the Chief Business Developer at Experimental Game.
Nico Nowarra is speaking at the following session/s
Rise Of Story-Driven Games - Challenges For Voice And Word
Thursday 12th July:
12.15 - 13.00
:
Room 4
Story driven games are back with a vengeance. The renaissance started when the title Lifeline paved the way for text adventures to reach a new audience on mobile devices. More and more platforms are offering an exciting experience - some linear, some interactive. In addition, voice-controlled devices like Alexa or Google Home are giving story-driven games a new dimension. But how does game design and storytelling work when visuals are no longer the primary way to excite your audience? And how to monetize these stories? This talk will offer some insights on creating story driven games for voice controlled devices and the special constrictions these platforms enforce. Some basic experience in story telling and some basic technical understanding are necessary to get the most our of this talk.