Mike Rose
No More Robots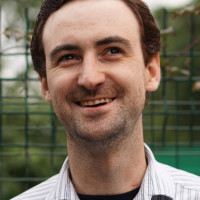 Mike is founder of publishing label No More Robots. An ex-game critic turned publishing expert, he has helped numerous devs selling hundreds of thousands of games. Previously he discovered and published games at tinyBuild, and prior to that he wrote about video games at Gamasutra, Kotaku, PocketGamer and more. The rumours that he is incredibly loud are mostly true.
Mike Rose is speaking at the following session/s
Your Game Isn't Going to Sell. Let's See What We Can Do About That
Tuesday 10th July:
15.00 - 15.45
:
Room 6
With so many games releasing across every possible platform, the vast majority of titles are now sent out to their immediate deaths. Only the top 0.1% of games now make any real money -- so what can you do to grasp for one of those top slots? In this talk, Mike Rose from publishing label No More Robots explains what you can do to raise your chances of success in this scary market.
Takeaway:
How to build a community that actually works through Discord, Twitch and Mixer
Building behind-the-scenes relationships to reduce launch risk
Working out exactly what it is about your game that will make people care