Mike Bithell
Mike Bithell Games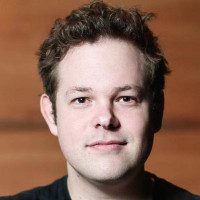 Mike Bithell is a British game designer, best known for his breakout indie hit, Thomas Was Alone. A story-driven platform puzzle game, Thomas Was Alone won a BAFTA for its star, Danny Wallace. Two years ago Mike released Volume, a commercially and critically successful action stealth game. Mike's work emphasizes storytelling and focused game design with a growing team of professionals. Recently he surprisingly announced and right away launched Subsurface Circular, his homage to text adventure games, which immediately gained praise from critics and is enjoying great commercial success as well.
Mike Bithell is speaking at the following session/s
Fireside Chat
Wednesday 10th July:
11.00 - 11.45
:
Room 4
Having seen his latest game John Wick Hex enjoy a bounty of attention amidst the chaos and noise of E3, Mike will reflect on the experience of coupling the approach and mindset of indie development with the worlds of major licensed IP, large film companies and expos dominated by triple-A games. From the innovative ideas within John Wick Hex to its journey through the global spotlight, Mike will share exactly how the game came to be, and how he and the team seized the opportunity when it found itself enjoying a lot of attention.