Mark Sneddon
Rocksteady Studios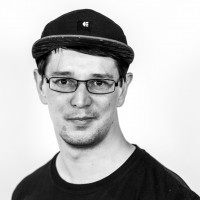 Mark Sneddon is a Senior Technical Artist at Rocksteady, based in North London. He has spent 6+ years working on blockbuster franchises such as Alien and Halo. Most recently he has been involved with technology and pipeline development for Rocksteady's latest unannounced title. He is passionate about enabling artists to create stunning visuals more easily. And databases.
Mark Sneddon is speaking at the following session/s
Technical Art – What it is and How to Get There
Wednesday 11th July:
16.00 - 16.45
:
Room 1
Technical Art is a fairly new specialisation within Art teams, is not strictly defined and often means different things to different people. In this session we take a deep dive into the variety of different specialisations, roles and responsibilities which are broadly categorised as "technical art". How do you build a technical art team? Hiring is notoriously difficult for these positions; we also cover what we look for in potential Technical Artists, common ways that artists transition into more technical roles and ways to foster cultural adoption of Technical Art within your team.
Takeaway:
Greater understanding of the variety of roles and responsibilities within Technical Art
Things you can do as an artist to transition more towards a Technical Art role