Mark Slater
Ninja Theory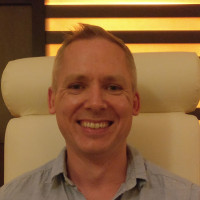 Mark has been in the industry since 1999, beginning his career as an environment artist on Playstation 1 titles. He has worked in studios including Argonaut and Kuju during which time he transitioned into a VFX role before joining Ninja Theory as Lead VFX in 2012.
"Best decision I have ever made as I love working for Ninja Theory."
Mark Slater is speaking at the following session/s
AAA Quality Meets Independent Freedom: Turning Hellblade into a Reality Using Unreal Engine
Thursday 12th July:
14.00 - 14.45
:
Room 3
Taking a look at our character and VFX pipelines, and how limited resources and a powerful subject matter informed some of the technical and artistic choices on Hellblade. We'll discuss key lessons learned throughout the process, the successes and the failures, and share our thoughts on what it means for future art pipelines at Ninja Theory.
Takeaway:
You have to start somewhere...
Understanding what to solve in-house and when to bring specialist partners on board.
Cutting your coat according to your cloth; understanding resource constraints and making smart choices.
Constraints can make you more creative
Make space for an explorative creative process, but keep in mind the need to finish.